Who We Are?
8 Brothers is a family-owned and operated vehicle shipping company specializing in enclosed transportation of high-end and exotic automobiles. We're based out of Jacksonville, FL, with additional locations in Spokane,
WA, and Los Angeles, CA.
DOT#:2418874, MC#:832977.
Our Mission
Don't pay for a name, pay for the service! Our goal is to provide premium service and complete customer satisfaction. We strive to meet and exceed your expectations through a relationship of commitment, excellence, and trust.
Why Use 8Brothers?
8 Brothers has provided quality nationwide shipping services since 1999. In our 15+ years of business, we have earned a reputation as a solid and reliable transportation company. We work hard every day to ensure the highest customer satisfaction.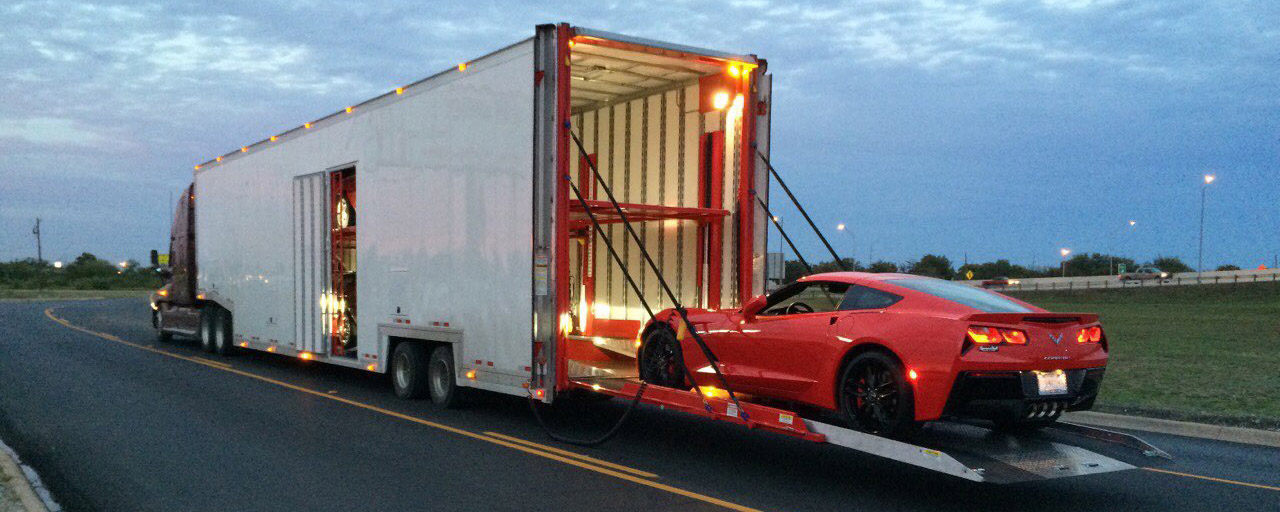 8 Brothers is a licensed carrier, not a broker. When you work with us, we ship your vehicle — we don't pay someone else to do it for us. This allows us to offer you great prices and, more importantly, complete peace of mind.
8 Brothers is DOT-certified and licensed company. We provide public liability insurance coverage up to $1 000 000 million and cargo coverage up to $2 000 000 with no deductibles.
We are the preferred carrier of:
Barrett-Jackson
Boardwalk Motorsports
Brumos MotorCars
The Car Collection
CNC Motors, Inc.
Desert European Motorcars
Driving Emotions LLC
Ferrari-Maserati of Fort Lauderdale
Genuine Motorcars
iLux Cars
International Auto Group of South Florida
Jake's Motorcars
Manheim
Mecum Auctions
Naples Motorsports
Park Place Premier Collection
Scottsdale Ferrari
What We Do?
While we specialize in transporting luxury and high­end vehicles, we can ship any make or model — from exotic, sport, classic, and antique vehicles to standard SUVs, sedans, and motorcycles! We use the best equipment available and a team of highly trained professional drivers to ensure that every shipment is completed with the highest standards of safety and care.

We operate our own fleet of trucks and offer door-to-door vehicle transportation. Ninety­eight percent of the time, your vehicle will be picked up and delivered by the same truck. This allows us to deliver cars quickly and with competitive prices.
Our enclosed trailers are perfect for:
Door to door shipments
Auction and auto show transport
Racecar delivery
Port to dealership delivery
Showroom and event transport
Seasonal relocations
Special transportation needs
Our Route
We offer affordable transportation anywhere in the continental United States. Our regular route runs from Florida to California with stops in states including Arizona and Texas. And if your shipping needs fall outside our standard route, we'll help you find the perfect custom solution.

Request a quote online or call us today to find out how we can help you!
Our Equipment
8 Brothers owns and operates a fleet of 26 trucks from three locations. We work with a wide range of customers including Bentley, Bugatti, Maserati, McLaren, Mercedes­Benz, Lotus, Porsche, Rolls­Royce, Lamborghini, Ferrari, Aston Martin, and other dealerships.
Our custom enclosed trailers hold up to seven vehicles. The rear liftgate on each trailer acts as an elevator to safely lift your vehicle into place. This liftgate keeps your vehicle completely horizontal throughout the loading and unloading process.

We secure your vehicle using wheel straps, which is the proper way to secure low-clearance vehicles and vehicles with air ride suspensions. To further ensure the safety of your vehicle, we never use chains in our trailers.
We know how important it is for your vehicle to be damage­free and on time! Our hard-sided trailers protect your vehicle from weather, road hazards, rocks, dirt, dust, and other damage. Shipping a limited number of cars in each trailer allows faster delivery to your final destination.
Need open transportation instead?
We work with carriers nationwide on regular basis, and we'll help you find your best option.
Our History
8 Brothers, Inc is part of the 8Brothers group, which also includes Auto TransExperts LLC and USA Auto Mover, Inc. Our company was established in 1999 when two brothers started transporting vehicles in open trailers. Eventually these two brothers were joined by six more, which is how we got our name. In 2005, we started using enclosed trailers for some of our shipments. Since 2008, we have shipped exclusively with enclosed trailers. Every year we update our fleet to the best equipment available.

With 15+ years of experience in the auto transportation industry, we know what it takes to get your vehicle to its destination safely and on time.

Whatever your specific shipping needs, we will make your experience easy and enjoyable!